It's that time of the year again…
Make sure your HVAC System performs efficiently all year long with our professional HVAC Tune-Up.
Request Service
Service Agreements
Having your systems checked regularly keeps them running efficiently and this saves you money on your utility bill month after month.
Learn More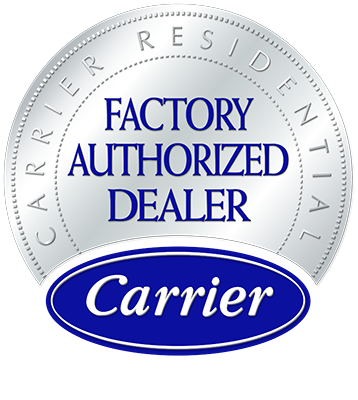 Miami FL AC & Furnace Repair | Trusted HVAC Service
Is your home too warm or cold? Have you noticed that it's hard to adjust the temperature in some rooms of your house because they're not getting enough airflow and are just staying at the same level all day long? Well, we can help with those issues! At JTS HVAC Company, our heating repair services will ensure these problems don't happen again, so be sure to contact us today for an estimate on how much money is needed upfront before work begins.
The summer heat can be excruciating, and it's a constant struggle to keep your home cool. Luckily, our professionals know how to fix problems with heating or cooling in no time at all! With AC repair services from our company, you'll never have this problem again because we offer both fast response times and quality workmanship so that when life exceeds expectations - only peace remains behind satisfying customer satisfaction scores high on every list created by yours truly.
We understand that HVAC problems can be stressful, which is why our team of experts always provides high-quality service at a reasonable price. We make fixing or replacing your system easy for you by taking care of all the details like insurance coverage and scheduling appointments around life events, so there are no worries about being without an air conditioner during peak times!
If you're looking for a company that provides transparent pricing models and solid guarantees, look no further! We take care of all the technical issues so you can focus on what really matters—getting your system up and running.
Need Your Air Conditioner or Furnace Fixed? Call Our HVAC Pros!
When the summer heat sets in or winter chill pack a punch, you need an air conditioner to feel comfortable. But it doesn't stop there! You also want reliable HVAC specialists by your side because they are crucial for maintaining not only cooling but heating as well - without them, we're left feeling hot and cold all over again.
From a failing part to major system issues, problems are bound to compromise your comfort. But with local HVAC contractors on your side providing service in and beyond the city of Miami, FL, you can rest assured that these professional technicians will restore the operation of any unit within 24 hours.
Get Your Air Conditioning or Heating Repaired ASAP | Call Today!
Helping you attain and maintain your home comfort at our company is our priority. Whether your system breaks down and it's an emergency or your air conditioner is merely performing below your expectations, your best bet is to turn your home comfort over to our trusted comfort specialists. No matter the challenge, our team is here to make your comfort problems a distant memory. With years of industry experience, our company has earned a reputation for performing flawless HVAC work. When a home comfort emergency arises, we are the team you want on your side. Contact us online or call our friendly support team directly to schedule a service.
AREAS OF Miami, FL
33101, 33109, 33111, 33114, 33125, 33126, 33127, 33128, 33129, 33130, 33131, 33132, 33133, 33134, 33135, 33136, 33137, 33138, 33139, 33140, 33142, 33144, 33145, 33146, 33147, 33149, 33150, 33151, 33222, 33233, 33234, 33238, 33242, 33245, 33255
FIND US HERE:
JTS HVAC
5225 Collins Ave #301, Miami, FL 33140, USA
407-605-5736